HOW TO RVING BLOG
READY, SET, ROAD TRIP: 5 MUST HAVE APPS FOR THE RV TRAVELER
Smartphones make RV travel a lot easier by offering us the ability to stay connected even as we venture far away. But there are thousands of apps out there, and it can be pretty tricky to find the ones that actually help make the journey more enjoyable. So here's a list of 5 workhorse apps that we highly recommend.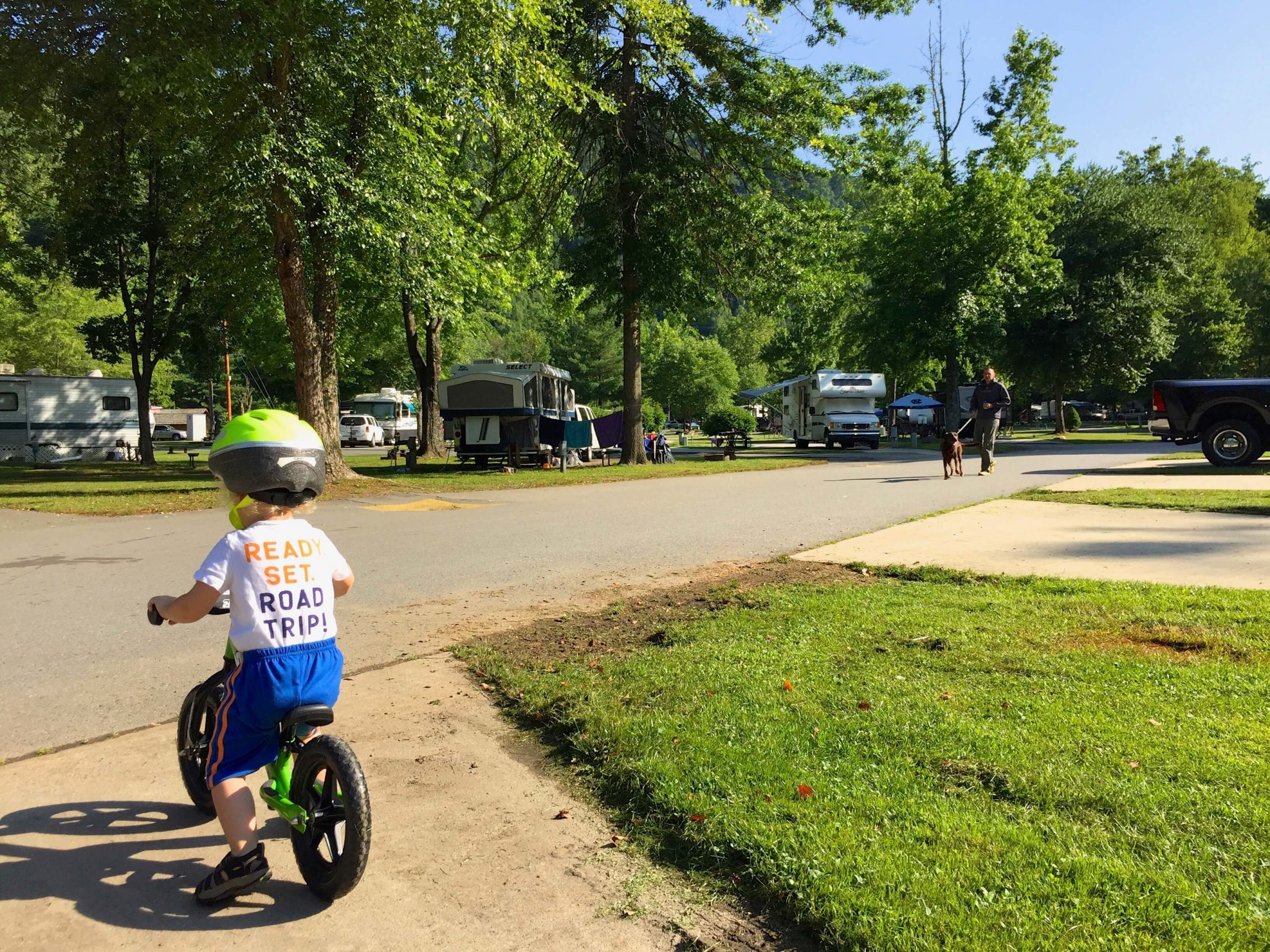 1. Allstays Camp & RV
(Android and iOS). This app costs $9.99, but is worth every penny. Allstays offers the most comprehensive information on campgrounds and RV parks in the US and Canada. You can filter for national parks, private campgrounds, overnight parking, or BLM sites. Plus Allstays will give you all the campground details including hookups, amenities, and Wi-Fi access.
2. GasBuddy
(Android and iOS). If you want to access all your nearby gas options and find the lowest price, download the GasBuddy app. This app is particularly useful if you are traveling in a diesel unit. Plus, some of the gas stations have crowd-sourced photographs which will help determine whether you can easily navigate the space in your rig.
3. Roadtrippers
The Roadtrippers app is the perfect planning companion for RV travelers. You can map out your route in advance and the app will help you discover interesting places nearby, including historic sites, scenic overlooks, and even breweries. If you are all about enjoying the journey as much as the destination, this app is a must.
4. Sanidumps
(Android and iOS). The tag line for Sanidumps is "when RVs have to go" and that sums it up perfectly. If you enjoy dry camping in state and national parks or boondocking on BLM lands, eventually you will have to empty those tanks. This app will help you locate the nearest spot to get the job done.
5. Chatbooks
(Android and iOS). The Chatbooks app is all about preserving the amazing memories you create when traveling in your RV. There is simply no easier and more affordable way to make photo memory books after a trip (or even on the drive home!!!). Getting those pictures off our devices and into a photo album has brought back the joy of sharing our trips with family and friends…in real life.
No one wants to be buried in their devices while on an RV adventure. However, there are some great apps out there that can enhance the traveling experience. These five apps make our trips easier, more comfortable, and way more fun. Now it's time to hit the road!