HOW TO RVING BLOG
5 AFFORDABLE GIFTS FOR THE RV ENTHUSIAST
You know the type of people–when they're not RVing, they're dreaming about the next big trip. This is the perfect time of year to find that special something for the RV enthusiast in your life. And we have some great suggestions that won't bust your budget.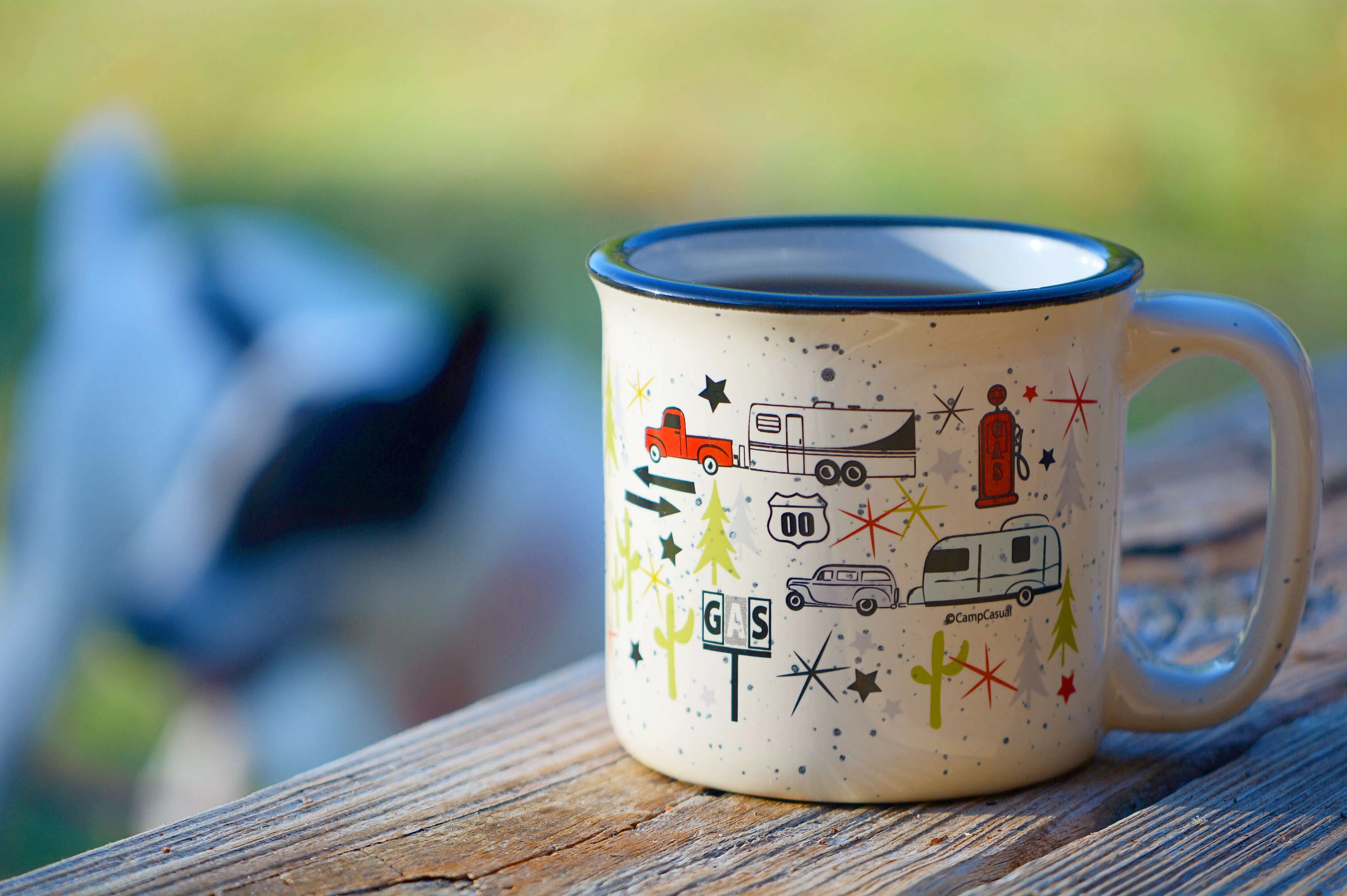 Here are our top five affordable picks for RV gifts:
1. Happy Campers Coloring Book, $9.99.
You may not know it, but the adult coloring book craze has swept the nation, and there are now a ton of fun options for an artistic loved one. We loved the Happy Campers Coloring Book, which is full of whimsical trailers and inspiring quotes. Don't forget to include a pack of colored pencils!
2. See America 2017 Wall Calendar, $14.99.
If you know someone that dreams about visiting this country's beautiful national parks in an RV, this calendar will make the perfect gift. Each month has an original work of art showcasing a bucket list destination. Frame the art at the end of the year and enjoy it forever.
3. Camp Casual Mugs, $12.99.
You can buy these mugs individually, or get the whole set with four unique designs. The large size is perfect for a cup of coffee on a chilly morning at the campground, or hot chocolate around the campfire at night. The Starry Night and Beary Green designs are our own personal favorites.
4. Jumbo Checker Rug Game, $12.99.
Remember how you bought that RV to spend more quality time together? Go retro, and welcome back good ole fashioned family fun by playing checkers around the campfire. Our set has held up over a few years of regular use, and we love the fact that it can be stored in a bag and washed if needed.
5. Elite Tactical Pro 500 Flashlight, $39.99.
This gift will satisfy the gear head on your holiday list and provide an amazing campground flashlight at an affordable price point. Made of military grade material, it's waterproof and shockproof, and comes with a telescoping lens. Never stumble in the dark again!